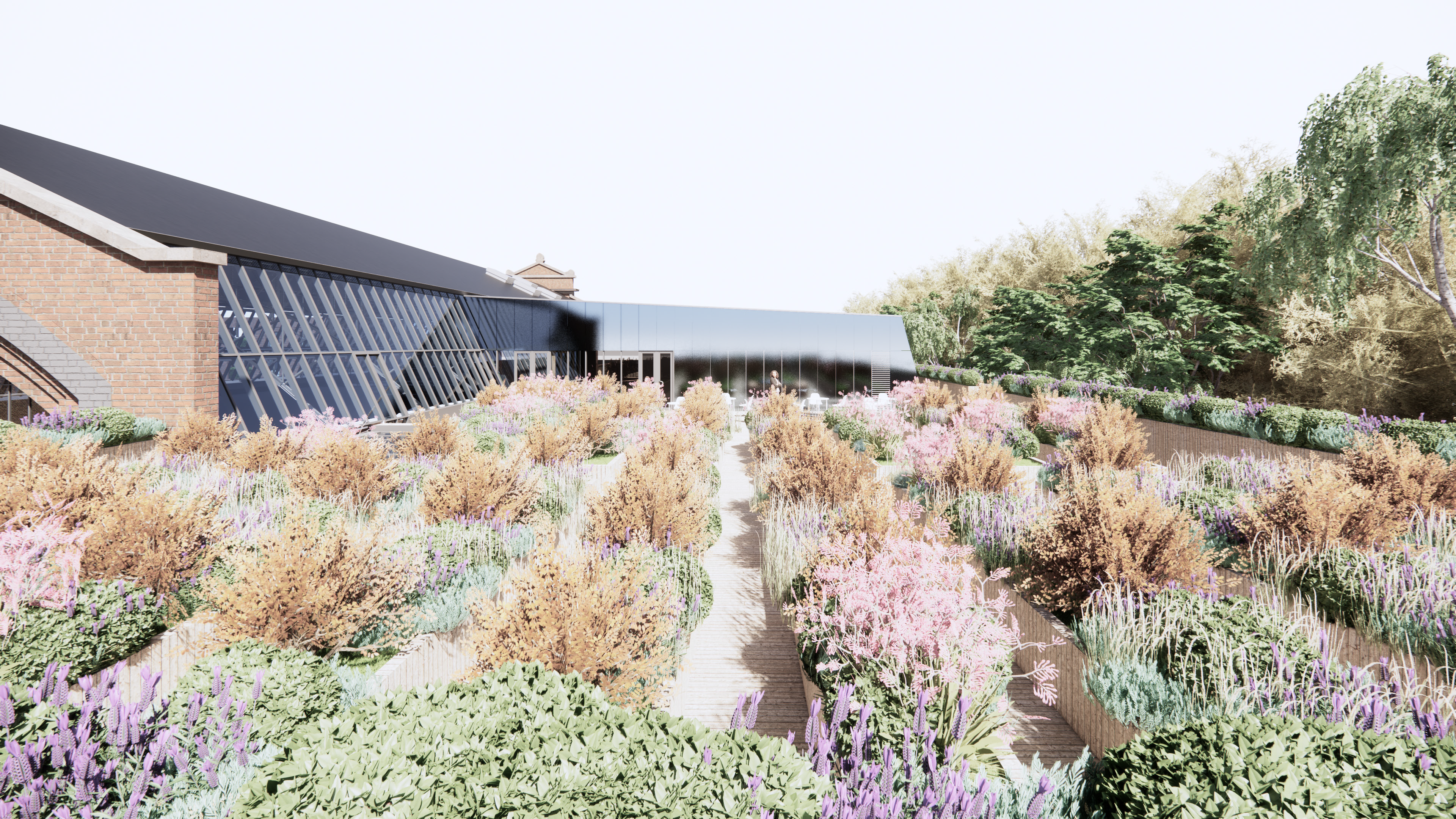 About us
---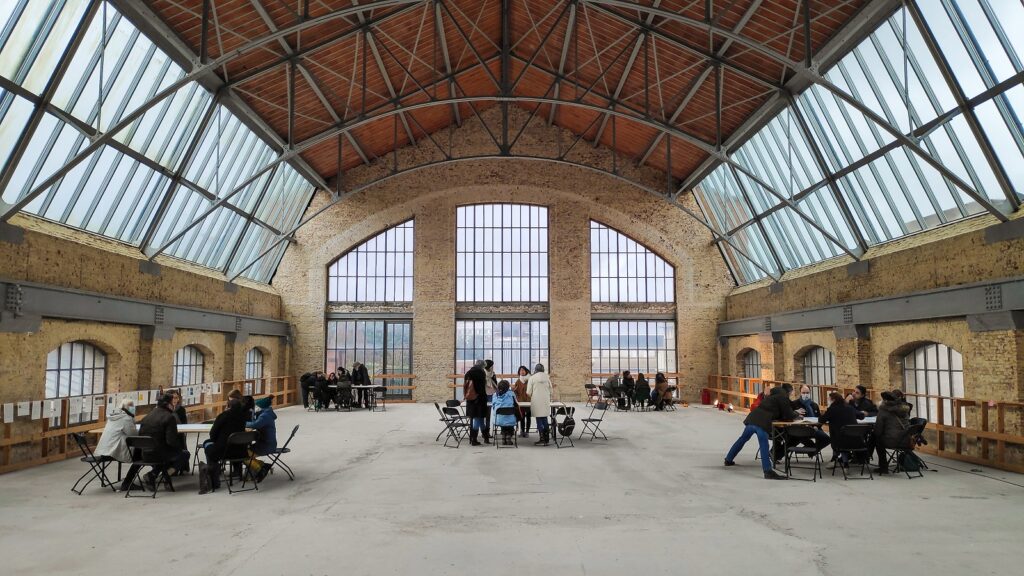 Objectives
The collective is developing a project that aspires:
to be intergenerational and multicultural, reflecting the world we want to create for tomorrow;
where professionals and residents live together to create an ecosystem in the spirit of sharing and conviviality;
to be exemplary in terms of social responsibility: shared governance of the project, pooling of spaces, rational design of the property, openness to the neighbourhood and the city, social cohesion, etc;
to respond to environmental challenges, both in terms of construction and green spaces.
---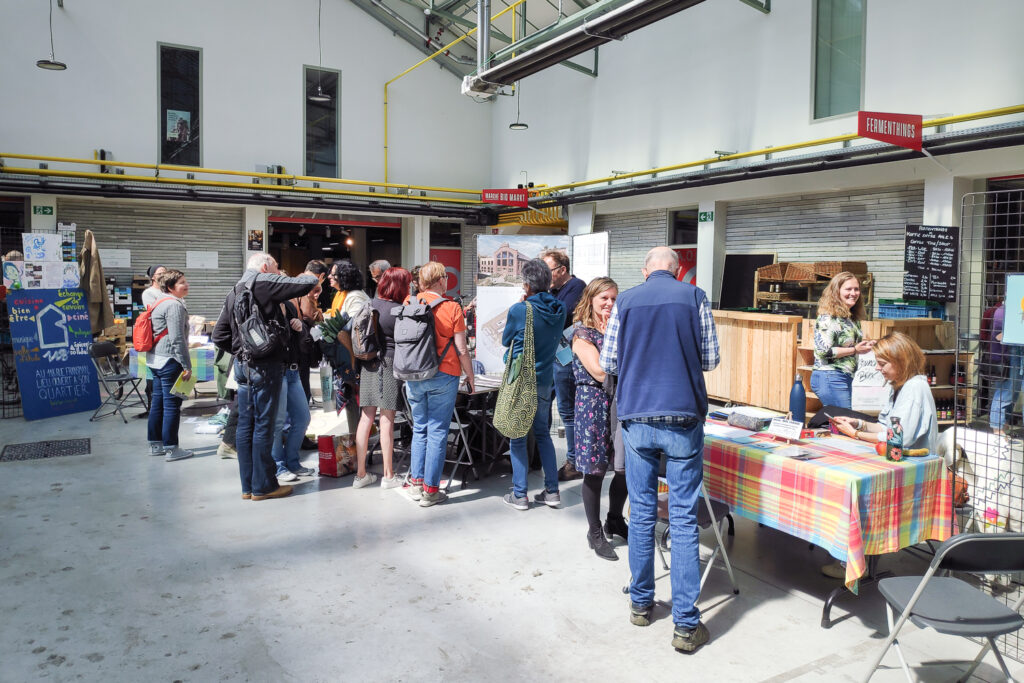 Partners
We want to cooperate with the Commune of Ixelles, the Brussels-Capital Region and any other organisation that feels able and willing to support us in this project and all that it entails. We would like to include in our convoy any person, company or organisation that believes in this vision of cooperation, pooling, harmony, creativity and change.
Our approach is transparent, professional and efficient. We want and need to cooperate with all the players in the project and we are open to anyone with the skills to serve this project and this vision of the world (skills in participative financing, real estate, law, town planning, networks, etc.).
---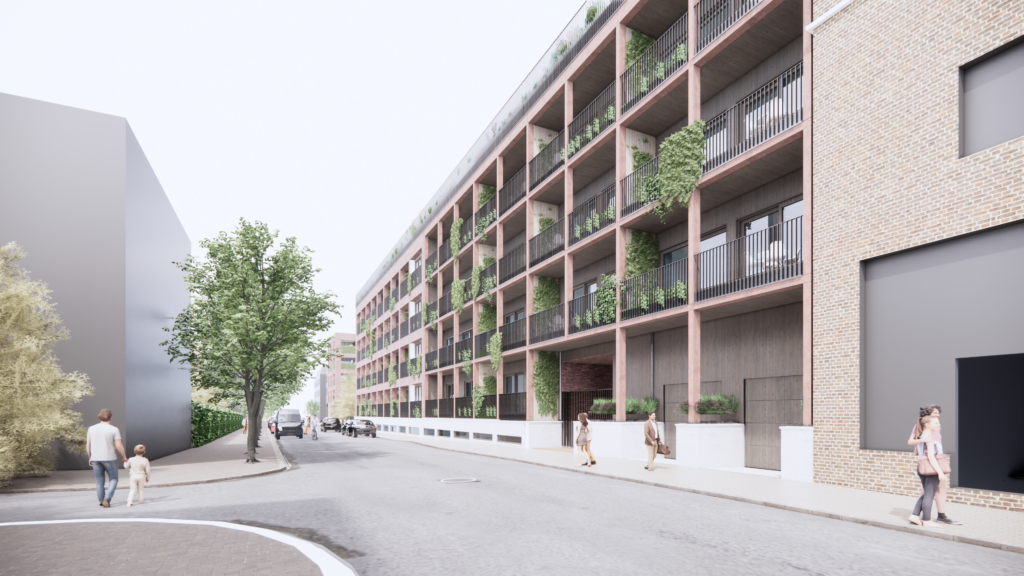 Geographical location
Address : Rue Volta 6A-12, 1050 Ixelles
Exceptional location in the lively Ixelles cemetery neighbourhood, next to the Volta garden city, built around 1925, and close to the Ixelles Sports Centre.
Bus lines 71 and 95
Etterbeek station
And by car (5 minutes from the ring road and the E411)
---
Project schedule
July 2022 : planning application submitted, final additions submitted in February 2023
Autumn 2023 (estimated) : acceptance of planning permission
End of 2025 : end of works, occupants move in